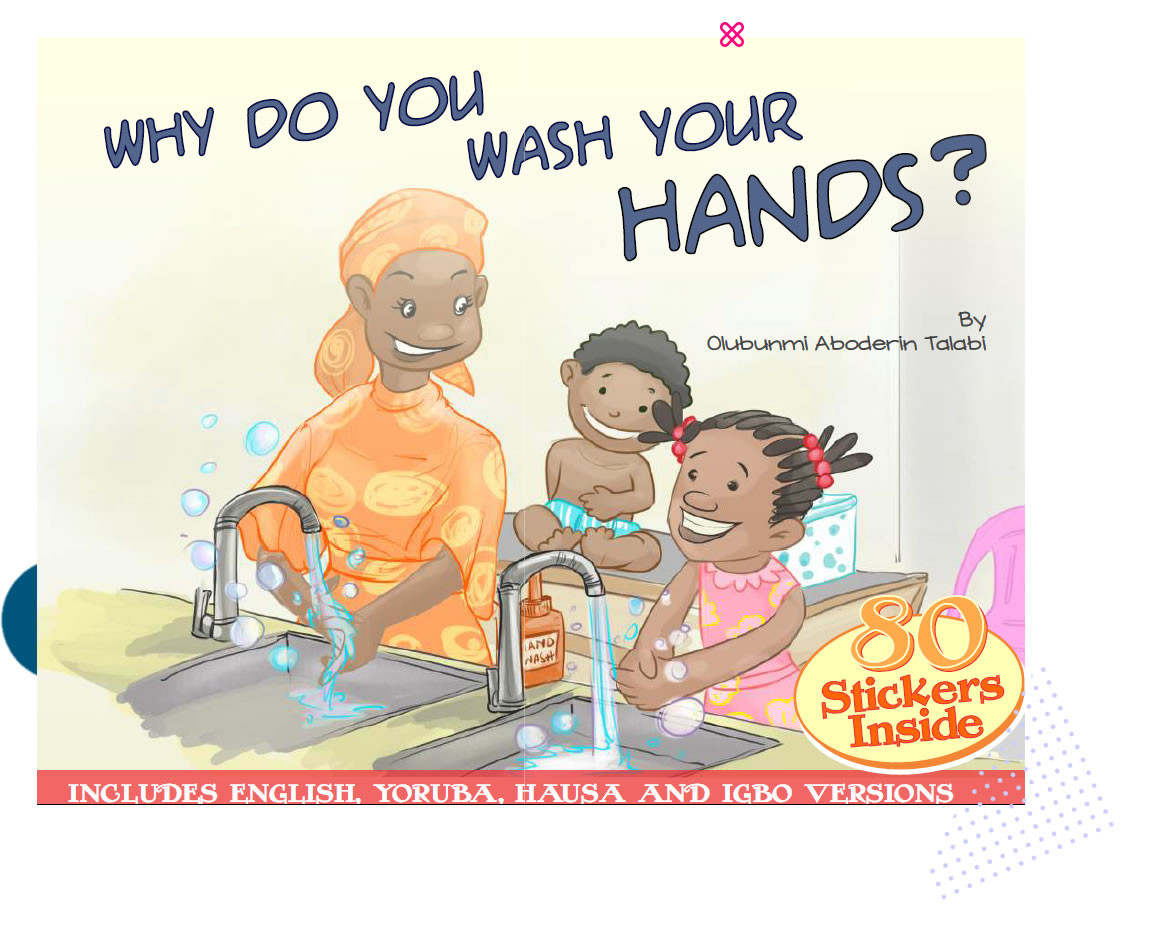 According to UNICEF, hand washing with soap has been cited as one of the most cost-effective interventions to prevent diarrheal-related deaths and other diseases. One of such diseases, is the current viral COVID-19 which has affected over 164 countries causing human civilization to enter the era of social distancing and self-isolation. Schools, major cities of the world and businesses are on lockdown as hospitals everywhere are in a state of emergency round the clock
The World Health Organization has advised everyone to wash their hands regularly and thoroughly. Medical experts all over the world have cited hand washing as the most effective preventive measure against the highly communicable COVID-19.
As though she saw into the future, Olubunmi Aboderin Talabi released Why Do You Wash Your Hands? in October 2019. Why Do You Wash Your Hands? is a children's picture book written for children under the age of 9 by children's book author, Olubunmi Aboderin Talabi. Illustrations are used throughout to help children with comprehension. The book, like all Clever Clogs Books, are purpose-built for bedtime stories and also to encourage early readers and family time. Easy-to-read and informative, Why Do You Wash Your Hands? shows young readers, parents, teachers and guardians the importance of hand washing and the different times before and after which to wash one's hands.

The spread of the virus can be controlled and the simple hygienic habit of hand washing, is one of the best ways to do it.
Why Do You Wash Your Hands? is a highly relevant and much needed book right now.